Welcome to Pittalks.com blog!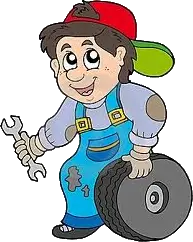 My name is Pit, and I am an auto DIYer for 14 years. Last year, my son suggested that I should have a blog to share my experience and knowledge with everyone. I have thought about his words and decided to create this site.

All information on pittalks.com is based on my own experience and my private vehicles; it may not fit all situations and everyone, so please understand your car first, listen to him, then combine with my sharing, you will know what to do with him.
As a new site, we are always up for new ideas and ways to improve the site. Please feel free to drop a message in the contact email and let us know what you think we could improve our site.

Thanks for taking the time to look at the site, and I hope you enjoy it.