Last Updated on November 13, 2023 by Pittalks
Harley Davidson's Street Glide is a potent symbol of American motorcycle culture, renowned for its commanding presence, powerful performance, and sleek aesthetics. However, like any vehicle, this iconic cruiser is not immune to occasional issues. This comprehensive guide will delve into the most common problems faced by Street Glide owners and provide practical solutions to ensure a smooth and enjoyable ride.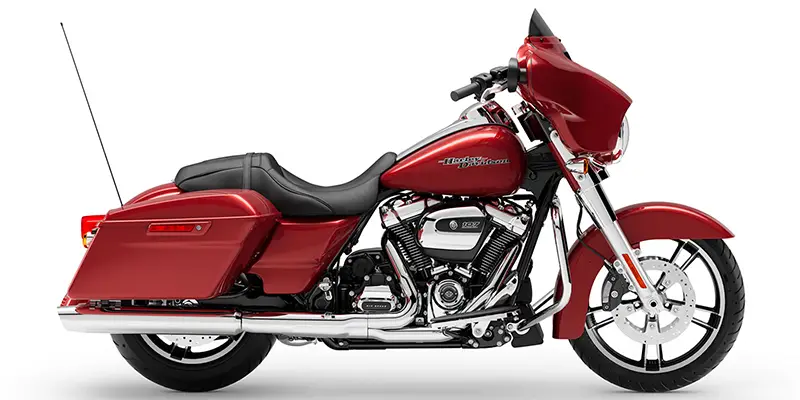 Display Screen Malfunctions
A common issue reported by Street Glide owners is a faulty display screen. The screen may go black, flicker, or change screens unpredictably while riding. This problem is usually due to a loose connection in the bike's wiring harness. Even the smallest error during accessory installations can trigger this issue.
To resolve this, ensure that all connections are secure and intact. If the problem persists, it may be necessary to replace the wiring harness or consult a professional mechanic.
Fuel Pump Failures
Street Glide motorcycles are sometimes plagued with fuel pump failures. This issue often manifests as starting problems or sudden stalling, even when the fuel tank is half full. The root cause is usually a cracked shell in the fuel pump's regulator.
The solution is to replace the faulty fuel pump. Ensure that the replacement part comes with a warranty, especially if it's from an authorized Harley Davidson shop. If there's a known safety recall for your specific model, the repairs should be covered under warranty.
Clutch System Issues
Clutch failure is a recurring problem in several Street Glide models. This issue can lead to difficulties controlling the bike and may even cause accidents in severe cases. The clutch system's issues are often due to worn-out transmission components or a faulty clutch master cylinder.
To fix this issue, replace the faulty clutch system components. Consider using aftermarket parts that are known for their durability and performance. Regular maintenance and checks can also help prevent this issue.
Brake System Concerns
Weak or faulty brakes are another common complaint among Street Glide owners. Given the bike's weight and high center of gravity, a robust and responsive braking system is crucial. Some riders have expressed dissatisfaction with the stock brakes and opted to upgrade to higher-quality systems.
To enhance your bike's braking performance, consider upgrading to a premium brake system. Regular maintenance checks and timely replacement of worn-out parts are also essential.
Oil Pump Problems
Particularly in the 2017 and 2018 models, oil pump issues have been a significant concern. A faulty oil pump can lead to power losses after several miles of riding. The problem is often due to oil accumulation in the crankcase bottom, causing power loss.
To rectify this, consider replacing the oil pump with a higher-quality part. Regular oil changes and maintenance checks can also help prevent this issue.
Engine Failures
Some Street Glide models, particularly those with the 110-twin cooled engine, have reported engine failures. This issue can be due to various factors, including faulty engine components or inadequate maintenance.
Regular engine checks and timely replacement of worn-out parts can help prevent engine failures. If you encounter this issue, it's advisable to consult a professional mechanic for a thorough diagnosis and repair.
Saddlebag Mount Issues
The 2014 Street Glide models have reported issues with faulty saddlebag mounts, which can disengage easily from the plate, causing the saddlebag to fall off. This problem was significant enough for Harley Davidson to issue a safety recall.
If you have a 2014 model, check if your bike was part of the recall and ensure that the issue has been addressed. If not, consider upgrading to more secure saddlebag mounts.
Model-Specific Problems
Certain model years of the Street Glide are more prone to issues than others. For instance, the 2017 and 2018 models have been marked by clutch failures, oil pump problems, and a drop in performance. On the other hand, the 2006 model, being the first of its line, had issues with the fuel pump and display screen.
Being aware of these model-specific problems can help you take preventive measures or address the issues promptly if they arise.
Related:
– Street Glide Years to Avoid (A Comprehensive Overview)
– What Year Harleys to Avoid (A Comprehensive Guide)
High Heat from Exhaust System
A recurring issue with the 2012 Street Glide was the excessive heat generated from the exhaust system, especially during long rides or in traffic. This problem made many riders uncomfortable and prompted them to look for aftermarket solutions.
If you face this issue, consider insulating the exhaust system or using heat shields to reduce heat transmission to the rider.
Suspension System Concerns
Some owners of the 2012 Street Glide have reported concerns with the bike's suspension system, particularly the rear shocks. They felt that the shocks were inadequate for the bike's weight, leading to a less-than-optimal ride quality on bumpy roads.
To improve ride comfort, consider upgrading to a premium suspension system tailored to the bike's weight and your riding style.
Conclusion: Is the Street Glide Worth It?
Despite the common issues, the Harley Davidson Street Glide remains a popular choice among motorcycle enthusiasts. Its robust engine, comfortable riding position, and iconic design are hard to resist. However, potential owners should be aware of these common problems and be prepared to address them.
In conclusion, while the Street Glide may have its share of issues, it is definitely worth considering for its performance, aesthetics, and the unique riding experience it offers. However, thorough research and a keen understanding of its common issues are crucial before making a purchase.
---
Frequently Asked Questions
Which Harley Street Glide model years are known to have the most issues?
The Harley Street Glide models from the early 2010s, particularly around 2010 and 2011, have been reported to have more issues compared to other years.
What are the common problems reported in the 2010 and 2011 Street Glide models?
Common issues for these years include problems with the clutch system, electrical issues, and complications with the braking system. Riders have also reported issues with the infotainment system and excessive vibration at certain speeds.
Are newer Harley Street Glide models more reliable than the 2010 and 2011 models?
Harley-Davidson continuously strives to improve their motorcycles, and newer models generally benefit from advancements in technology and quality control. However, conducting thorough research and reading customer reviews is still important before making a purchase.
How does the reliability of the 2010 and 2011 Street Glide models compare to other Harley-Davidson models?
Reliability can vary across different models and years. While the Street Glide is known for its performance and comfort, the 2010 and 2011 models have reported issues. Comparing customer reviews and checking reliability ratings can provide more insight.
Is it worth buying a used 2010 or 2011 Harley Street Glide?
While these models have reported issues, a well-maintained motorcycle could still be a good purchase. It's crucial to check the bike's maintenance history, conduct a thorough inspection, and possibly consult a certified mechanic before finalizing the purchase.