There's something about Go-Karts that just makes you feel like a kid again. Maybe it's the thrill of racing around turns and through curves, or the sense of speed as you zip past other drivers. If you're looking for a great place to drive Go-Karts in LA, check out these five tracks!
Before you go, if you've never been to a go-kart racing center before, here're some tips for you:
Wear closed-toe shoes. You don't want to risk injury by racing in flip-flops or sandals.
Wear clothes that you don't mind getting dirty or stained. Some renting go-karts can be quite dirty
Hair ties if you have long hair
If you've already got a full face helmet, that's good. If not, renting one costs you around 5 bucks.
Without further ado, let's get to the tracks!
Note: The list below is conducted based on google map and yelp reviews.
---
1. K1 Speed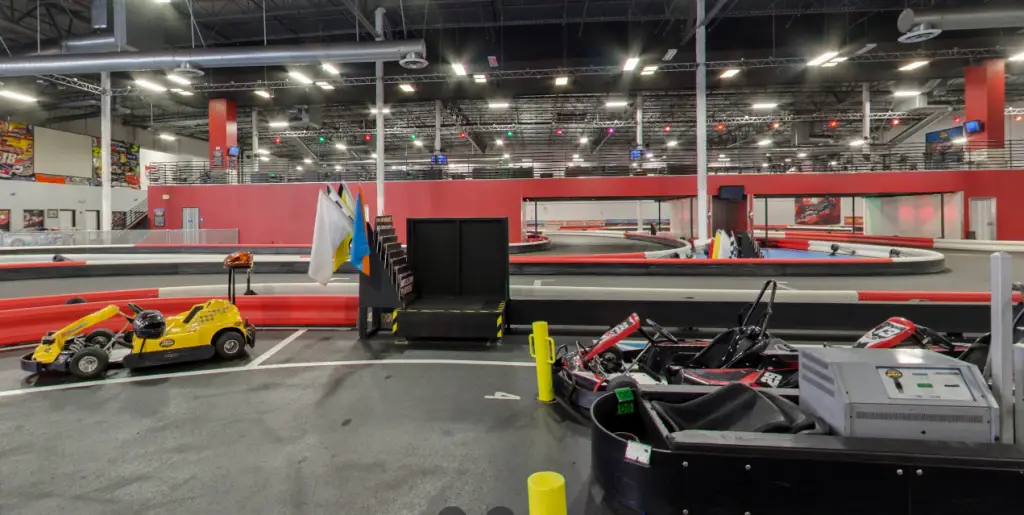 K1 Speed is one of the most popular go-kart tracks in Los Angeles. It offers a variety of tracks and racing experiences for drivers of all skill levels.
All of K1 Speed's go-karts are entirely electric. This implies they have better acceleration (can reach up to 45mph) and no noxious fumes, as opposed to gasoline engines. So if you are a big fan of eco-friendly options or just enjoy a speedy ride, K1 Speed is the place for you!
Requirement:  
Junior racers – at least 48" (4')
Adult – at least 58" (4'10")
Arrive & Drive races (no reservation) are 12 laps at most K1 Speed locations in LA. Reservation is highly recommended on weekends or if your group is more than 8 people.
Price: $25-$60/person
Address:  
Customers' review:
"What an AMAZING place to spend the day with my Family. This was my first time there and I had a Blast. The prices were very decent to the Excitement you will have. Since it was my first time in a race cart, and they go up to 45 MPH. I did not do so we. I placed 4th in my second race, but in my last race I finished #2. THE PIT crew as friendly, fun and the made feel like they enjoyed helping me and they were there very friendly. I got there when they opened up at 10:00am but as soon as I walked thru the door they became very busy. I will be returning and so will you. What a AMAZING experience" – Ronnie Stephen (Google map review)

"Staff at the front desk were very nice and helpful. The food came out quick and was tasty. My kids had a blast in the arcade section. Wait time for races were reasonable. Definitely coming back!" – Rich J (Yelp review)
---
2. Go-kart World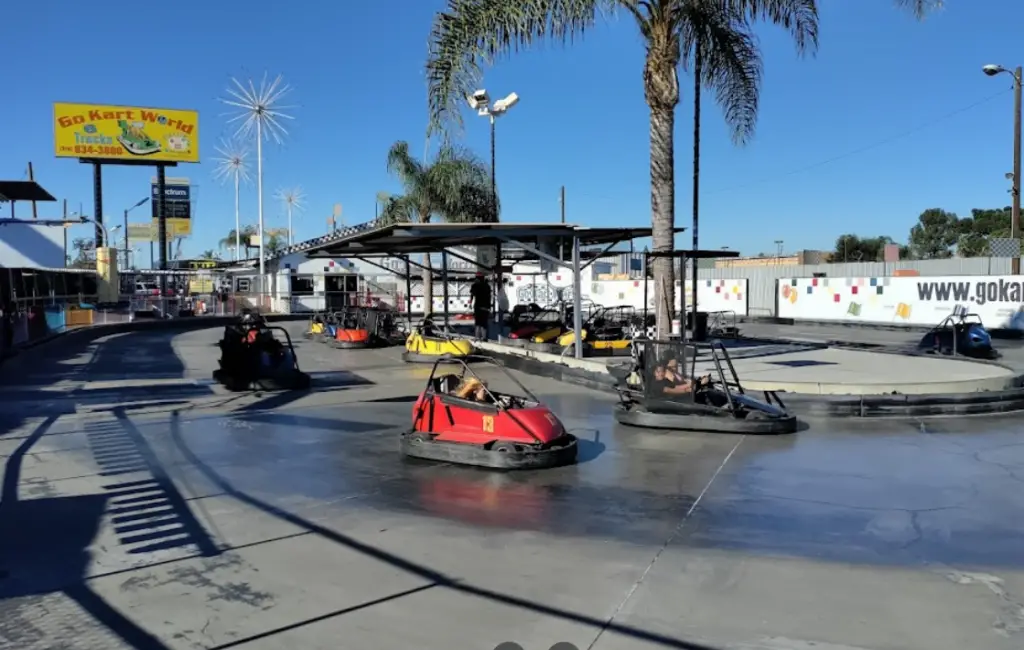 This go-kart track is a great place for beginners. It offers karts for both children and adults, as well as a variety of tracks to choose from.
There are two types of tickets you can choose from – timed wristbands or per-ride tickets so that you can pick what's best 2 for you. If you're looking for race super tracks, then the per-ride tickets would be the better option.
In case you're an adult looking for a good time, do the slick tracks; it takes about an hour. Although getting this track takes extra $5, it's twice as long as a normal race on the super track. Due to the slick track surface and high speed of the karts, this is by far the most exciting and technical course.
Requirements:
Bumper karts: at least 43"
Mini Indy: at least 45"
Formula karts: at least 48"
Super & slick (50% speed): at least 52"
Slick tracks (100% speed): at least 56"
Turbo tracks: at least 58"
Super tracks: 60"
Price: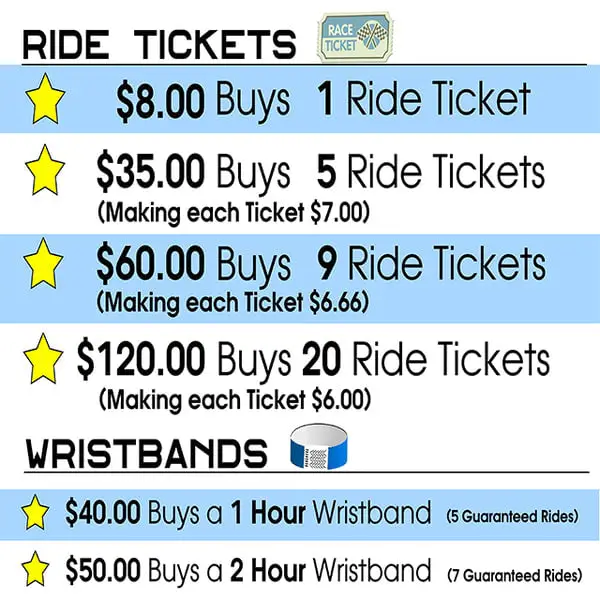 Address:  21830 Recreation Rd. Carson, CA 90745
Customers' review:
"Excellent place for young kids to get the taste of the cars world. They have six different tracks ranging from young 4 year old all the way to teenagers and adults. All The cars a gasoline powered. Plenty of space to watch. Small arcade place with old games. Recommend to buy per ride tickets when crowded instead of time packages" – American Riviera Tours (Google map review)

"Had an amazing experience with a first time kart rider today, my son who is 4 loved it. Don't let the looks of this place deceive you. Location just off the freeway looks sketchy, but if you're focused on riding, this place is a blast. They have six, well designed tracks. Karts are a bit old, but do their job. More exciting is they have quicker karts on two of the long tracks for you to ride with proper gear (helmets required). Inside arcade could use an upgrade. Some games are in need of repair. All in all, a great experience, will be back!" – David G. (Yelp review).
---
3. Speedzone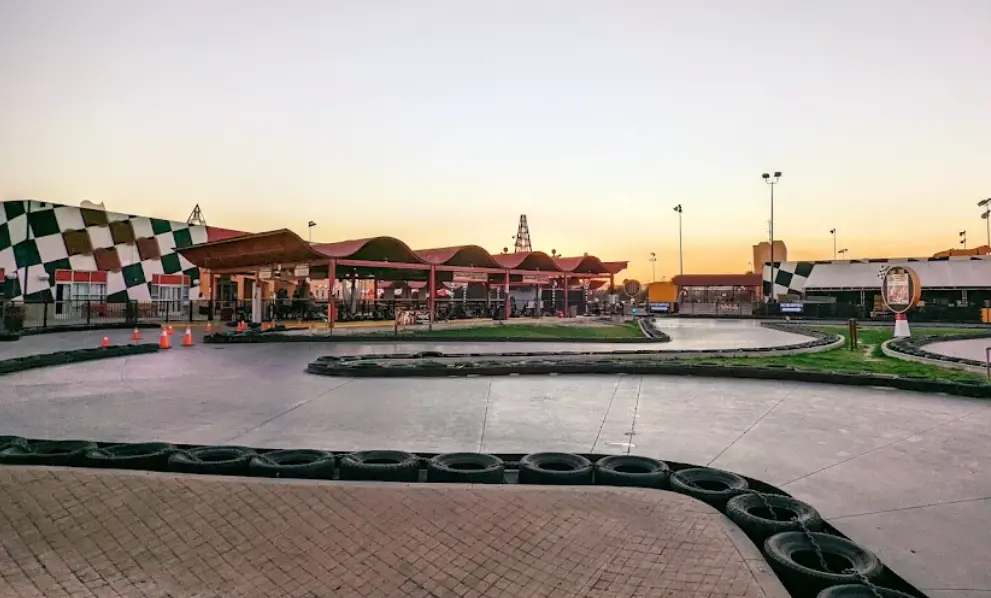 Speedzone is more like a family place where you can enjoy your time with your beloved ones. It has 3 tracks (slick, turbo, and rookie) with different levels of difficulties, along with arcade games and Speedway Golf.
Requirement:
Slick tracks: at least 58"
Turbo tracks: single seat – at least 58"; two seat – at least 60" (driver), 40" (passenger)
Rookie tracks: Must be 42″- 58″ tall
Price: $40 – $80/person
Address: 17871 Castleton St, City of Industry, CA 91748
Customers' review:
"Awesome place to bring kids for outdoor fun instead of them playing video games. The go carts are great. Miniature golf is good and if you get hungry then Johnny Rockets inside the arcade will have burgers and milkshakes. The season pass is a great deal!" – Not Just a Soccer Mom (Google map review)
---
4. Calspeed Karting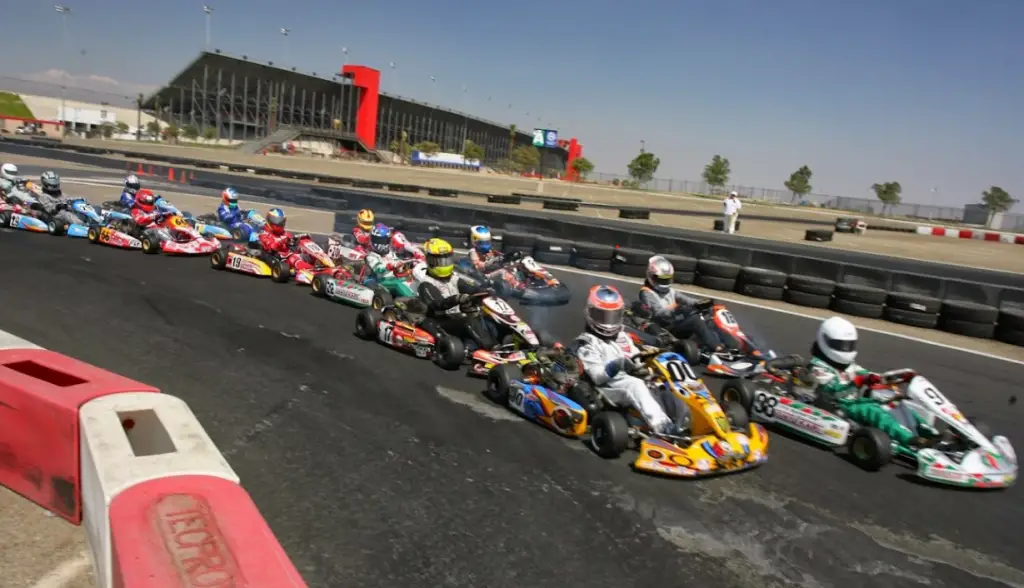 Calspeed Karting is a karting center located in Fontana, California. It offers a fun and safe environment for both children and adults to race their go-karts. Even though this is a little bit more expensive than the oher place in the list, it's the best place to race kart if you're looking for a professional track.
Price: $35-$135/person; $5/helmet rental; $5/gloves
Address: 9300 Cherry Ave, Fontana, CA 92335
Requirements:
Must wear long pants and closed-toed shoes
At least 12 years old
Customers' review:
"Great track, professional staff, and fun! They have a track photographer also, which is a pretty cool bonus. Been going for years, but yesterday was our 1st time being there for the Machisimo 12 hr endurance race. Watched our son and team Full Send come in 3rd. Great event. Fun to watch!" – Julie Vaillancour (Google map review)
---
5. MB2 Raceway – SYLMAR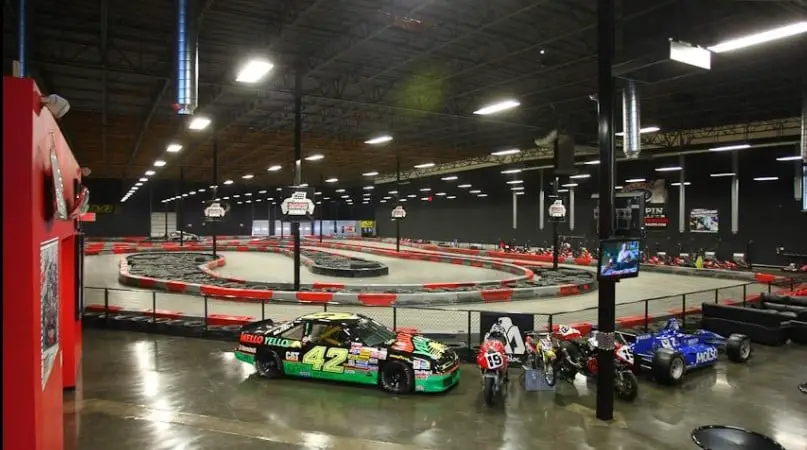 MB2 is a great place to bring your kids for some racing experience. Their go-karts are all electric, so there won't be any annoying gasoline odor. The tracks are a bit short, but it's a perfect option for beginner.
Besides go-karts, MB2 also offers laser tag and VR.
Price: $18 – $23/person/race
Address: 13943 Balboa Blvd, Sylmar, CA 91342
Customers's review:
"10/10 Best Mb2 Raceway – Sylmar I have ever been to! They have a lot of interesting things like kids crashing their 40 mph go-karts into walls, TV's that play The Food Channel, and water! Would definitely go there again." – OverlordProductions (Google map review)
Related articles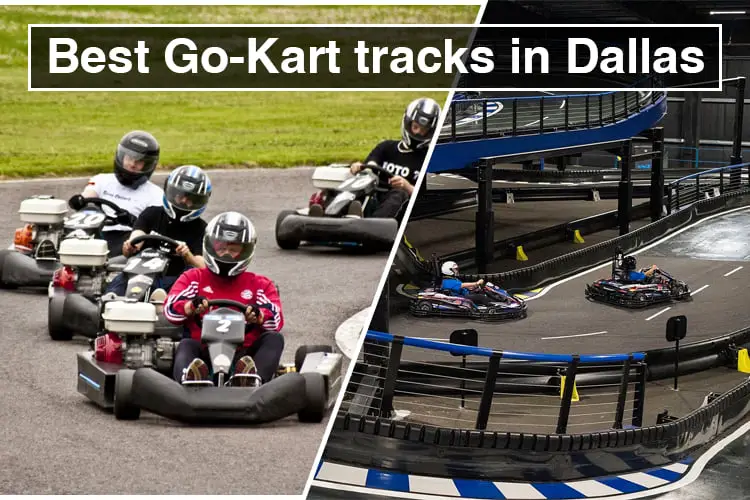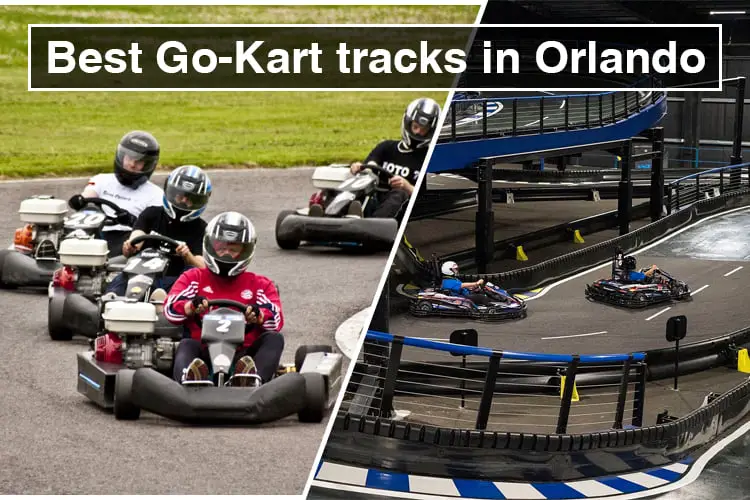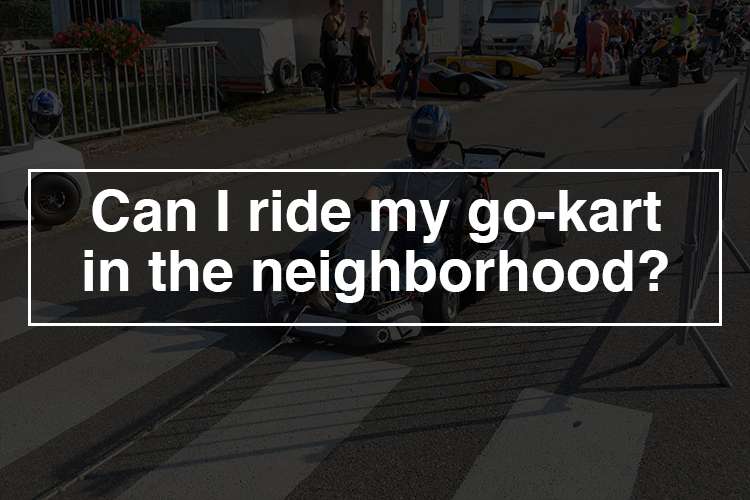 Where can I drive my go-kart legally?
If you want to drive your go-kart, you can do it in approved designated locations. Places include private property, karting tracks, designated dirt trails, …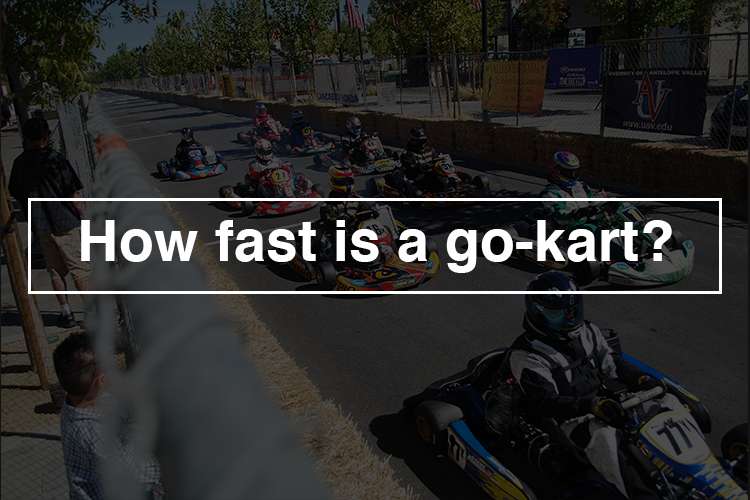 How fast do go-karts go? [Speed chart]
The answer depends on a couple of things, including engine classes and whether or not the engine is a 2-stroke or a 4-stroke. Typically, a 4-stroke 125cc go-kart …